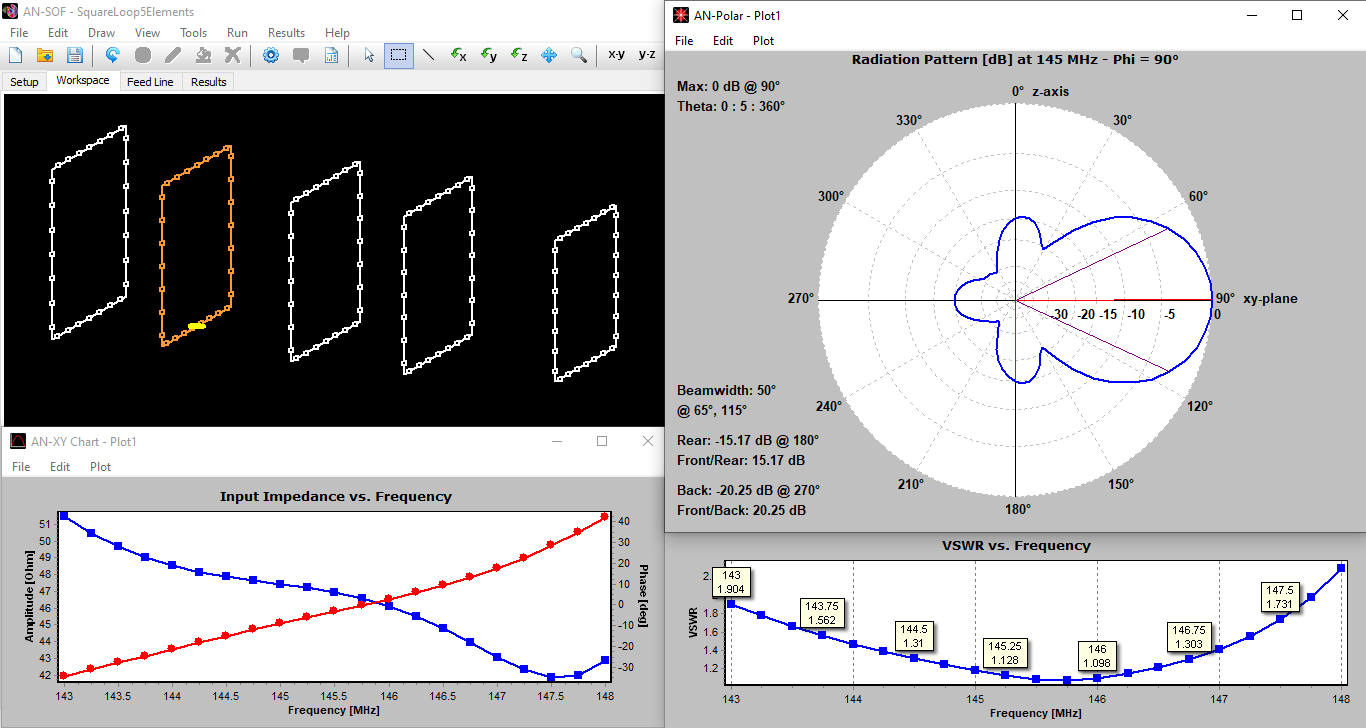 12

Dec, 2022
This version of AN-SOF has new functions and options:
ARRL-style scale in polar plots. Radiation pattern slices in decibels can be displayed on the classic ARRL log scale. This facilitates the comparison between the results obtained from AN-SOF and data published in magazines and in the antenna literature.
Front-to-Rear (worst-case) and Front-to-Back (180-degree) ratios are indicated on polar plots.
Export radiation patterns in MSI Planet format. See how here >.
Improved Preferences window in the AN-XY Chart app, where we can set scales, units, line thickness, points, marks, and grids on rectangular charts.
Visualization of the wire segments in the workspace. Check the "Show Segments" option in the Preferences window to see the segments.
Tip: double click on table items to instantly display plots.
REQUEST AN-SOF 7.90 TRIAL VERSION >
Enjoy AN-SOF!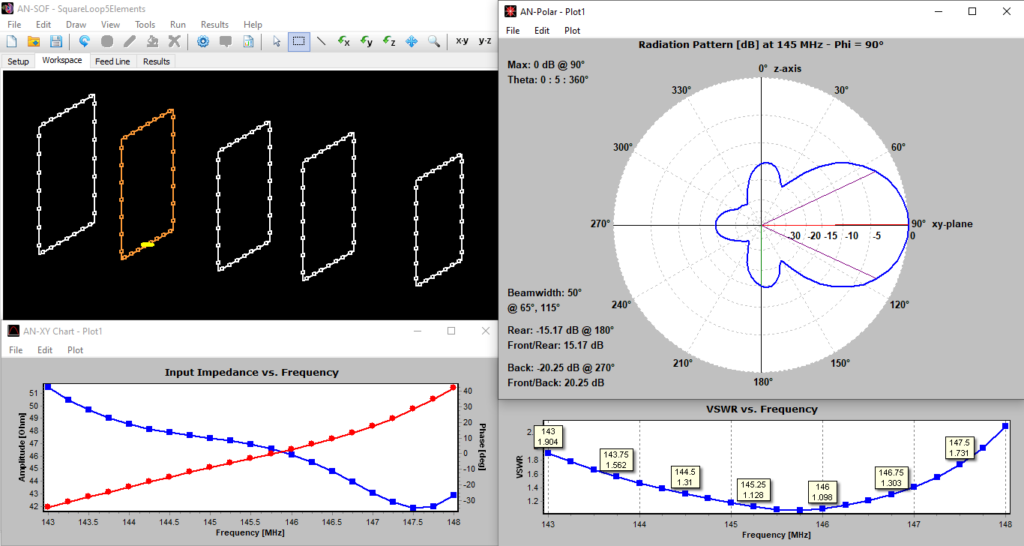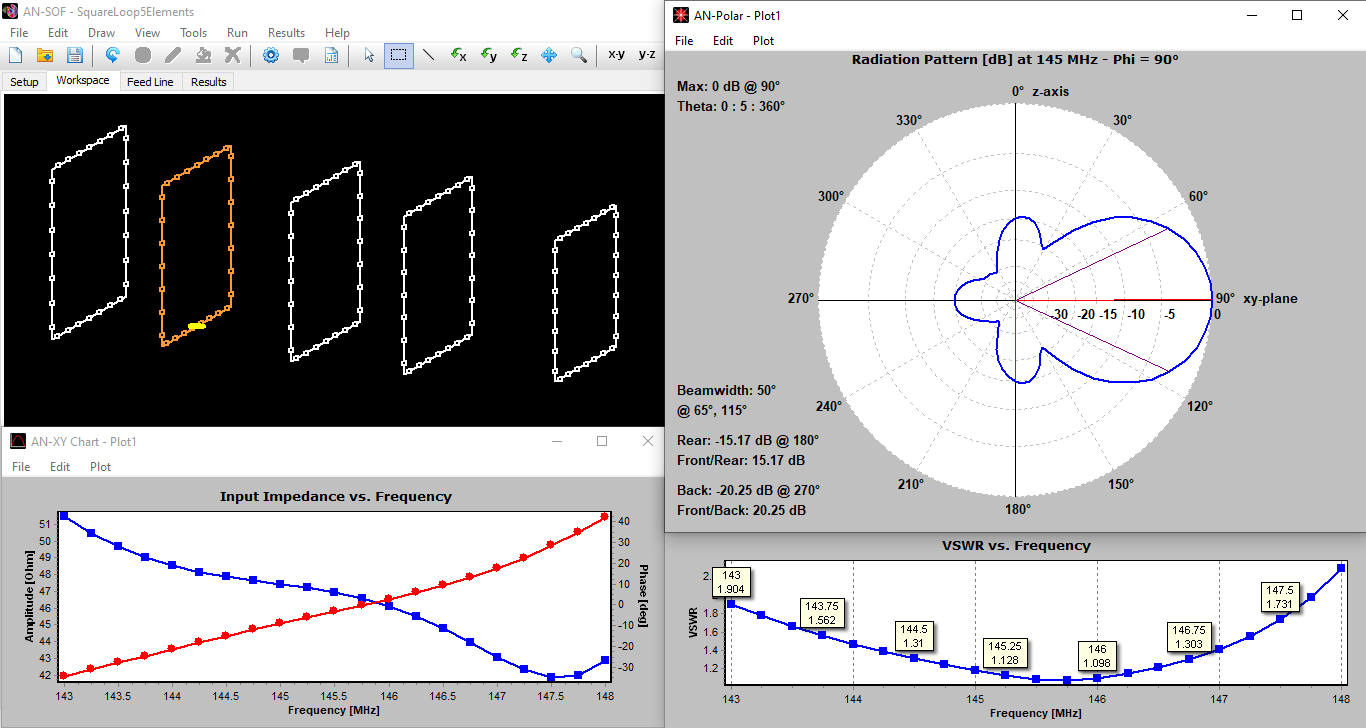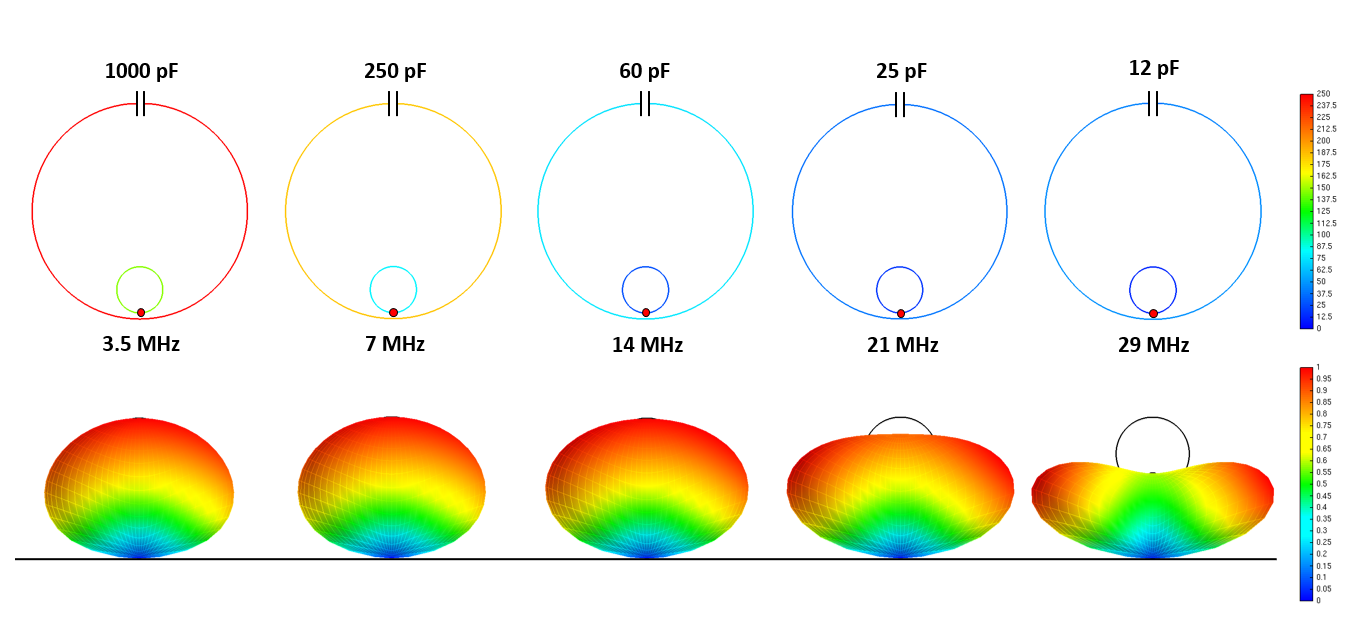 1

Dec, 2022
This small transmitting loop antenna is 1 meter high above average ground, so the radiation pattern is not donut-shaped as expected for a small loop in free space. The value of the tuning capacitor is indicated for each resonance frequency.
Large loop: 70 cm in diameter, RG-8 cable.
Small loop: 15 cm in diameter, RG-6 cable. Inductive coupling between the feedline and the large loop, spacing of 2 cm.
The color scale on the loops indicates the current flowing for a reference voltage of 1 V.
Download the project files from this link >.
Go to AN-SOF main menu > Run > Run Bulk Simulation and select the five ".nec" files to run the calculations automatically. You can do it with the trial version of AN-SOF.