Moving, Rotating and Scaling Wires
After drawing the wire structure, we may need to modify the position or size of one wire or a group of them. To modify wires, we must first select them. Click on the Selection Box button on the toolbar and then expand a box using the mouse with the left button pressed. Enclose the wires you want to modify inside the box, Fig. 1.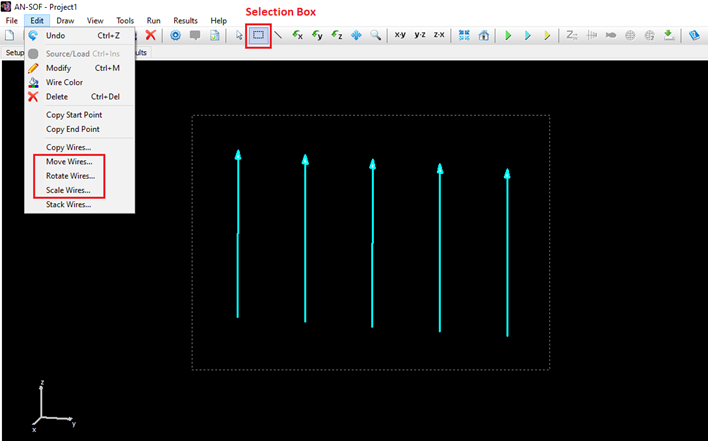 After selecting the wires, go to the Edit menu, and choose one of these commands:
Move Wires
Displays the Move Wires dialog box for moving the selected wire or group of wires to a different position, Fig. 2.
Rotate Wires
Displays the Rotate Wires dialog box for rotating the selected wire or group of wires around the chosen axis, Fig. 3.
Scale Wires
Displays the Scale Wires dialog box for scaling the selected wire or group of wires according to the specified scale factor, Fig. 4.